We Love doing things Differently to Create Your Vision.
LivingFunky is a London Based Design and Build Company. 

We specialise in Whole Property Transformations through Planning, Interior Design, Project Management and Full Build and Fit-Out Packages.  Our Services include Design, Build,

Refurbishment

and Fit-Out for both the Residential and Commercial Client.
At LivingFunky we do things differently, working with our Clients to Create their Vision. We are committed to Changing Lives and Making Dreams a Reality. Having worked on many projects, we've created and follow our own proven process to ensure all projects are a success.
Firstly we start with a Discovery Briefing
We establish what you would like to achieve from your refurbishment project? Taking into consideration your lifestyle, design style, property type, any property constraints, budget and timescale. A successful project is based around communication, a strong understanding of your desires and our ability to transform your life leaving you with the home that you long for to share with family and friends.
We then move onto the Concept Stage
Once the brief is agreed, we will work with you on an initial concept design. We can guide you with resource outlets and images that will help you with the look & feel of your desired style, layout options and budget costs. Should you wish us to, we will then present concept designs to you and discuss the overview of your project including any further details.
Next is the Design Development Stage
Once the Design concepts and outline budgets are agreed, we will produce the final digital drawings, if required. We can also source and provide you with material samples for the various elements of your project, for example: Kitchen cabinetry, worktops, door handles, flooring, wall finishes, fabrics for window treatments and any other materials relating to the project scheme.
Project Management is our Specialty
We work closely with various trusted suppliers obtaining costs and quotes for each element of your project. This ensures you receive the best value for money and the highest quality whilst pushing the boundaries of style. As project managers we manage each project from the planning stage through to completion, making your dream a reality by creating your vision and bringing it to life.
The fun of the Construction & Building Works
From strip-out to fit-out we ensure our trusted contractors and team are on site moving your vision forward safely, every step of the way. With regular quality and safety checks, site meetings and official Building Regulation sign-offs (when necessary) we keep you up to date and in the know. Your new home will be ready on time and on budget, leaving you feeling delighted, shocked and amazed that your project has run so smoothly.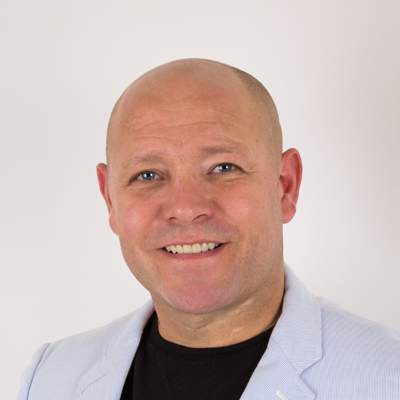 Lindsay Gibbons
As a Passivhaus* Certified Tradesperson and Property Developer I specialise in low energy construction methods in all of our LivingFunky developments in South East London.
Having worked in the building industry for more than 20 years, managing and working on projects for individual homeowners through to multimillion pound commercial sites, i am passionate about the need for low energy properties that save homebuyers money in the long term.
Within the next year my target forecast is to source suitable land in South East London where we can build 4 Stylish Low energy LivingFunky new build homes.  After the success of these 4 homes, we will then build a further 20 homes and a further 100 homes.
If you're an investor wanting a profit share or a fixed rate return on your investment of £100 000 or more, we are currently working with a limited number of property investment partners.
*Passivhaus is the international benchmark for sustainable construction methods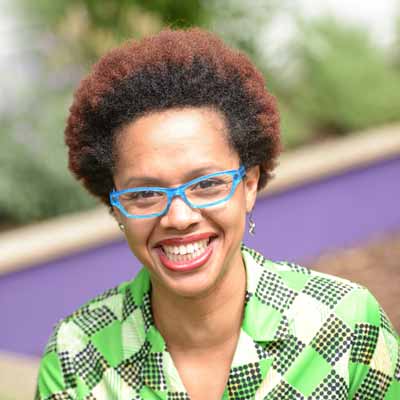 Claire Hunte
I specialise in transforming rundown properties and building funky, stylish quality homes in South East London, which sell at a premium for the highest price on the street for that style of property.
If you're an investor wanting a profit share or a fixed rate return on your investment of £100 000 or more, we are currently working with a limited number of property investment partners.
Having qualified and worked as a Fashion Designer and Fashion Stylist for more than ten years, I make a point of going against the trend for appealing to the masses but rather love creating for homebuyers in a genuine personalised manner.
Together my partner and I combine our passion for property, and constantly push the boundaries of style in our developments.
"Together we combine our passion for property
& 
constantly push the boundaries of style in our Funky Low Energy Homes"
Most Building Companies play it far too safe, they show a lack creativity and stick to a dull, sterile colour palette when designing their properties. For the most part their interiors are complete style disasters, and if a homebuyer is looking for a newly built or developed property that is unique, inspiring or individual it's very hard for them to find one.
The homebuyer then has to spend their time, energy and further money creating a true home from essentially a bland box.
Our Solution
We make a point of going against the trend for appealing to the masses, but rather we love creating for our homebuyers in a genuine personalised manner.
How We Create Funky Stylish Homes
We plan our passive inspired designs.
We source or design all interior fittings.
Sticking to our passive inspired principles we select the highest U-value products for the best market price.
To complete our Funky Stylish developments we combine contemporary colours and modern fabrics in a unique way that create an exclusive, confident and funky home.
We use our expert relationships with our proven team of contractors, who are experienced, qualified, insured, professional and warranties are available for their work. They understand the LivingFunky ethos and their work is always to the highest standard. There are no corners cut, everything is made to the highest level using superior quality products and workmanship. We provide a full fabulous funky package.
"We are known for leaving homebuyers & investors feeling happy & amazed."
Don't Just Take Our Word For It Here Is What Our Customers Say
Living in a LivingFunky home is a life less ordinary Clive & Claudia Hartley
I highly recommend LivingFunky. I will be using claire's service again. Helen Fawkes
I can say without hesitation I would recommend LivingFunky Ltd and its Director Linsday to anyone.
Peter Prince